Thank you, MIDA – Green Technology Division, for visiting Kulim Hi-Tech Park (KHTP)!
As manager and developer of KHTP, we are proud and happy to share on the progress and latest development of our industrial park.
The purpose of the visit is to update and discuss with MIDA on KHTP's green initiatives especially on solar system installation throughout the park and ESG adoption towards attracting investors to KHTP.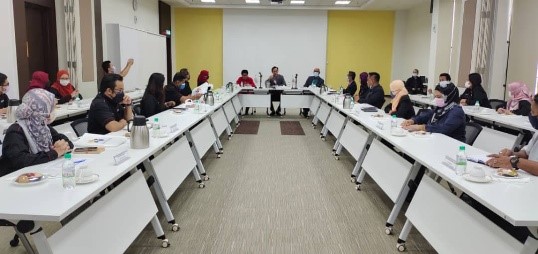 A site tour conducted for MIDA delegates to experience KHTP environment.
The tour continued with the visit to KHTP Sterilisation Services Sdn. Bhd. which is a subsidiary of KTPC. The objective of the visit was to observe the mechanisms of the sterilisation process, the facility design and layout of the sterilisation process site.